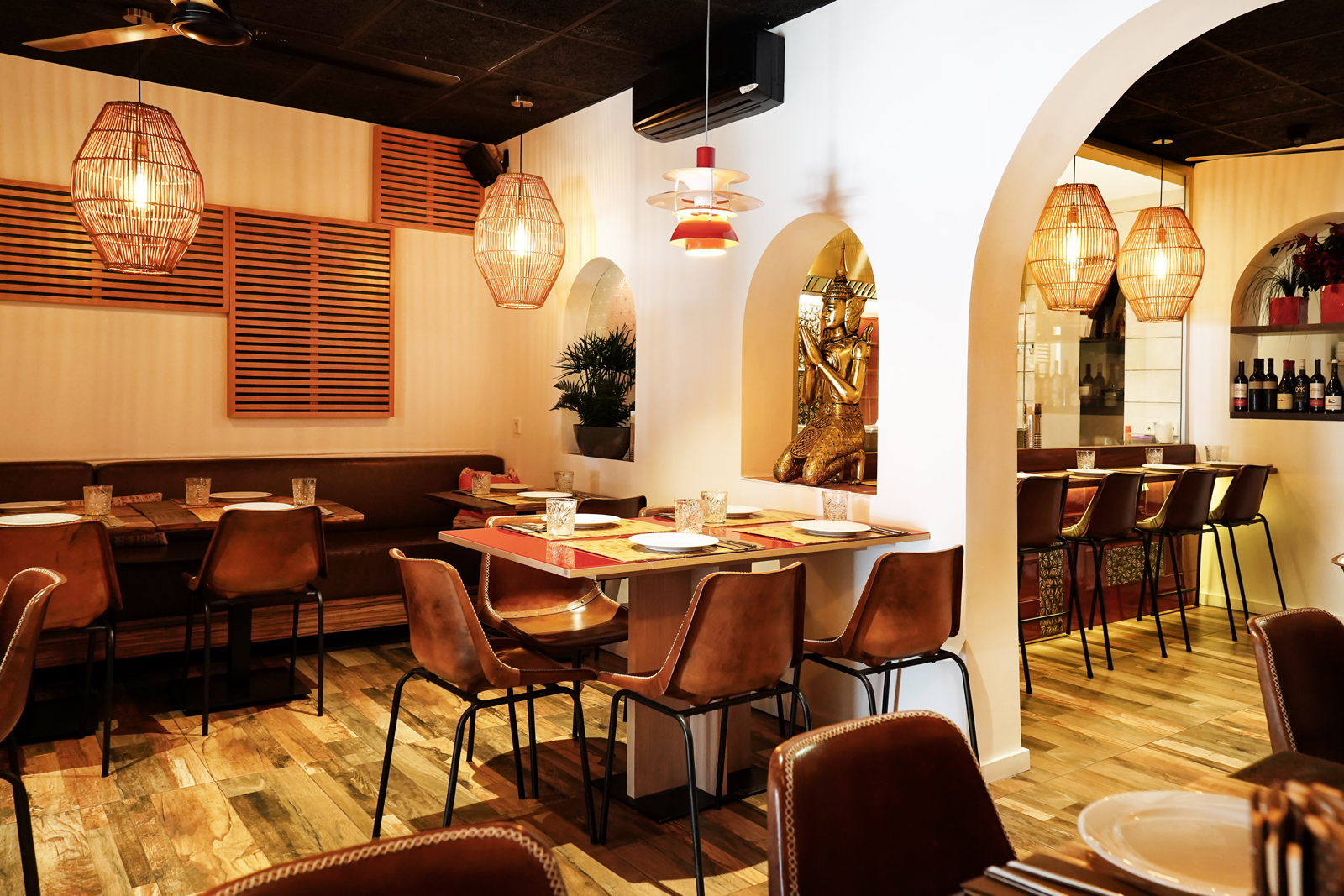 THAI RESTAURANT IN MALLORCA
If you are a lover of Thai food in Mallorca,
a Thailover at heart, a fully-fledged foodie…
At Isaan Thai Cuisine we are ready for you to put us to the test. We are your go-to Thai restaurant in Mallorca and now. Thai food in Mallorca? Look no further!
In our Thai restaurant in Mallorca we aim to offer our clients a little piece of our beloved Thailand, and we work every day to make that a reality. In the preparation of each dish, we think about transporting our guests to Thailand using their palate and we are proud to say that we achieve that.
The experience for our clients begins as soon as they set foot in our space dedicated to Thailand in Palma, and we take care of all the details to offer a charming, relaxed and welcoming environment.
Many of our clients consider us
the best Thai restaurant in Palma de Mallorca
and we couldn't be more grateful. Their flattering opinions, recurring visits to our Thai restaurant in Palma and ample recommendations to those close to them make us think that we do our job well, and they motivate us even more to continue doing it. The best advertising is what your own clients can do for you, and for that we consider ourselves to be  enormously fortunate.
We were the first Thai restaurant in Palma de Mallorca and the reception we receive as a Thai cuisine specialist in Palma could not be better. Over the years, we have continued offering tradition, culture, flavour and affection in each and every one of the dishes that we prepare daily.
It is not easy to take charge of all the necessary details to prepare authentic dishes featured in traditional Thai cuisine, and we could say that it is an ancient art, as well as a complex craft. However, that is no obstacle for us! Our chefs have been specialising in this delicious culinary culture for years, and that is why we can say very clearly that in our Thai restaurant in Palma we prepare Thai food dishes for Mallorca that will make you want to move to the other side of the world in the first bite.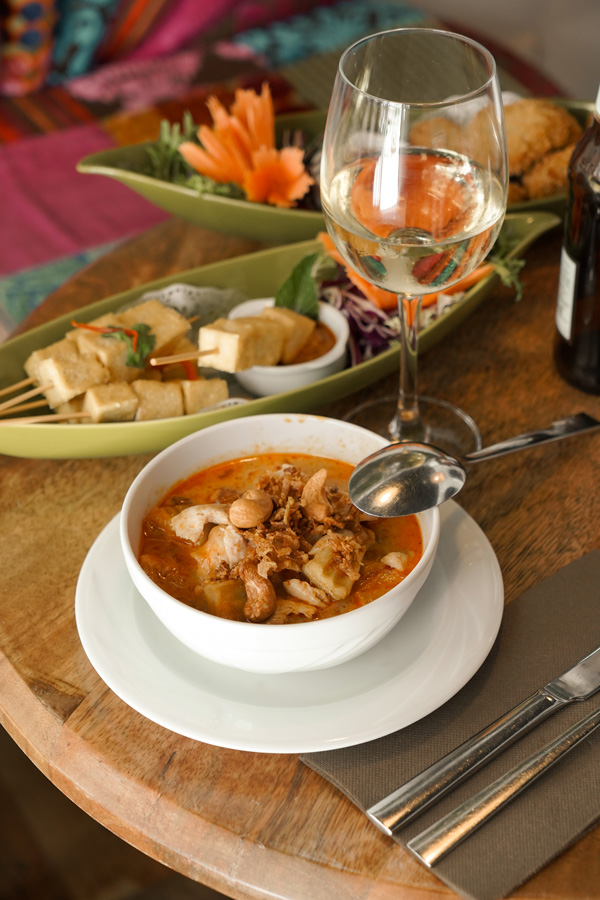 Thai restaurant in Palma
In our Thai restaurant in Palma we seek maximum comfort for our clients. In addition to taking maximum care of the preparation of our dishes as Mallorca's Thai restaurant, we also do it with each of the details and aspects of our Thai locale in Santa Catalina. We want you to feel comfortable and totally relaxed while you let yourself be captivated by the Thai food that we have prepared with so much love.
In addition to offering traditional Thai dishes, at Isaan Thai Cuisine, a Thai restaurant in Palma, we also have a wide variety of dishes designed for vegetarians. Stop looking for vegetarian restaurants in Palma or vegetarian restaurants in Mallorca and come to your go-to Thai in Palma to taste vegetarian dishes with a Thai touch that you'll be sure to love.
Thai food is unique, among other things, for its flavouring and condiments. Although it is usually spicy, the dishes of Thai cuisine have a delicate balance that makes the different flavours from across the country come out. If you have already tried them, we are sure you have been captivated. If you haven't yet, we invite you to come and be captivated now!
Isaan Thai Cuisine
Do you want to get to know us a little more? Keep reading! Our name refers to Isaan, the largest region in Thailand. It is located in the northwest of the country and bordered by the Mekong River andby stunning natural surroundings that further brings out its characteristic beauty. Its tropical climate, together with the sun and heavy rain, means that the region is full of rice fields due to its natural humidity.
Traditions and a passion for cuisine greatly influence Isaan's people. Taking this into account and adding to it the experience of our chefs in the creation of Thai cuisine, in our Thai restaurant in Palma de Mallorca we bring you a little piece of Thailand in a unique environment that is specially tailored to you and your loved ones.
Let us surprise you with traditional Thai cuisine that will blow your mind at our Thai restaurant in Palma. We are working to bring a little piece of Thailand straight to the island. Are you coming to be part of it?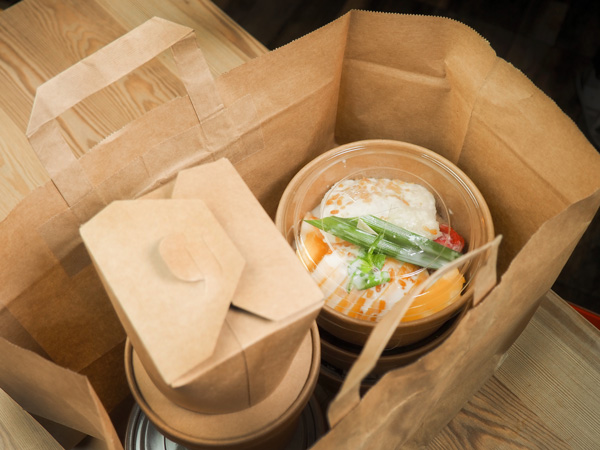 Thai take away  in Palma de Mallorca
We know there are days when all you want to do is stay in.
Although eating or dining at your favourite Thai restaurant in Mallorca is a great plan … it is just as nice to experience the same flavours in the comfort of your own home, don't you think? Therefore, you can come and pick them up and enjoy our dishes at home!
Our salads, like Pad Pakruam, our Pad Thai, our curry dishes… it doesn't matter what dish you fancy today! By placing your order,  you can choose your favourite dishes to pick up at our Thai restaurant in Palma  and take all the flavors of our menu at your place. Take care to decide what you feel like the most today … and voila!
+ See more...
It is no longer necessary for you to look for Thai restaurants in Palma that offer take away service and at Isaan Thai Cuisine we have thought of everything. Whether it is one of those days when you arrive home late and can't face cooking, or if you are at home chilling and nobody can convince you to go out … count on us to order your Thai food home take away in  Palma de Mallorca! We will prepare your order so you only have to tell us what you would like to eat and  come and pick up your order at our location in Santa Catalina. today you don't need to cook!
Whether  you have something to celebrate or because you simply just feel like it, we are sure of one thing: amazing times with your family, as a couple or with friends are priceless … and if you are enjoying delicious dishes of traditional Thai cuisine, even less! ! For those cases in which you want to have a good time while enjoying a different gastronomic experience with yours, we are also your solution!
In our Thai restaurant in Mallorca you will spend one of those moments that are difficult to forget, and that is that the atmosphere of our place together with the Thai dishes that we will prepare for you and your loved ones, will make your visit to our Thai restaurant in Palma an experience that you want to repeat over and over again. And that is exactly what we aim for every day!